Award For Most Trusted Journalism On The Planet
Recently I was invited to an awards ceremony in New York that honors excellence in journalism. It only happens once every ten year. They bring in journalists from around the world to honor the best of the best, of the best. Anyway, guess who has two thumbs and got the first place trophy for best journalism on this planet? THIS GUY! Here's a picture of my trophy. Don't hate.
Look at how jealous all these fools are behind my trophy. What a bunch of player haters.

CBS & Examiner Post News About The Big Lebowski 2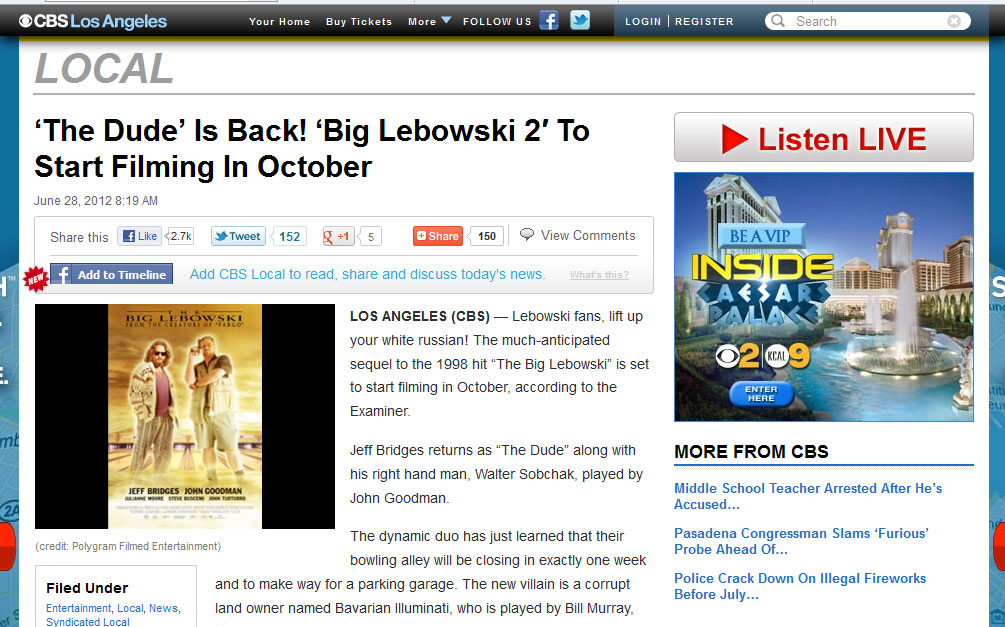 For a summary of how this happened, click here.

Bill Murray Party Crashing Tour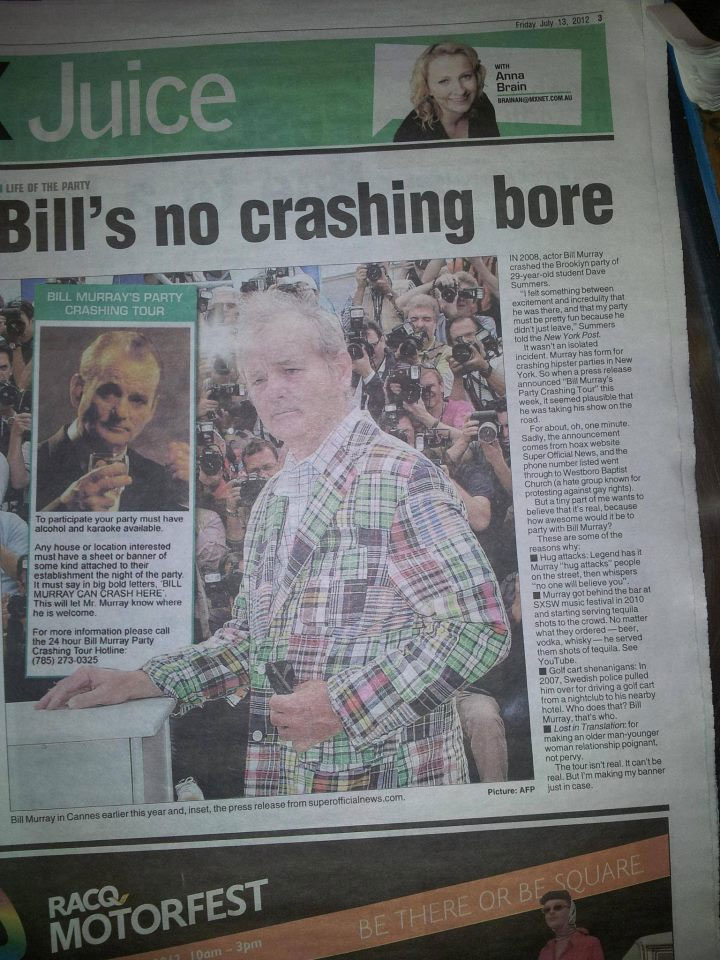 There were thousands of Bill Murray parties that happened because of this article. There was Bill Murray party crashing tour news in every city. Regardless if it was a hoax or not, people were excited about Bill Murray going on a nationwide party crashing tour.
Just Google "Bill Murray Party Crashing Tour" and you will see thousands of news stories about this.

Ladies & Gentlemen, We Have A Winner! His Name Is Brad Benjamin And He Has Lost The Game!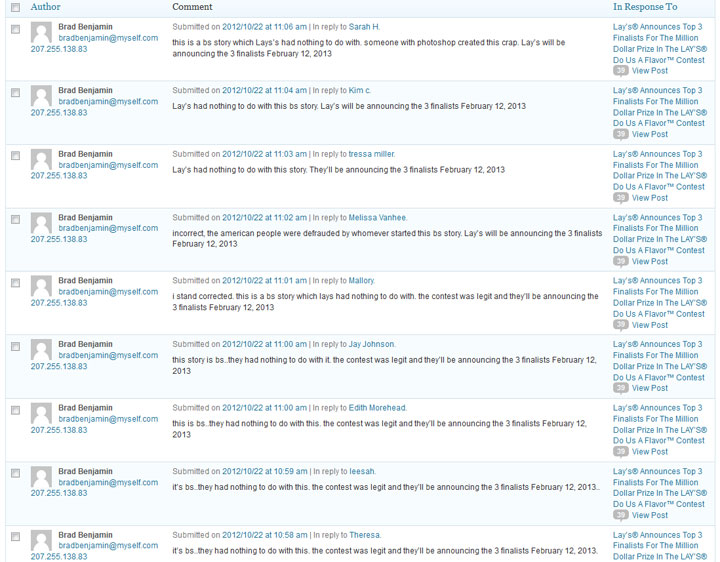 Fox News Called Super Official News A "Fake News Site"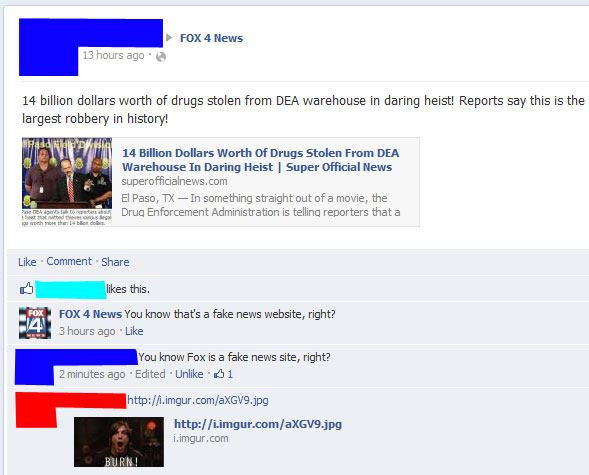 President Obama Presents Paul Horner With Super Universe Ultimate Award For Excellence In Winning The Game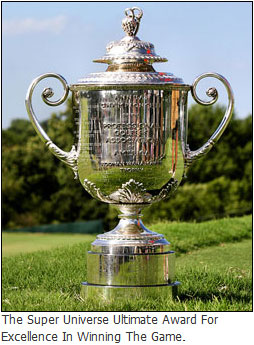 Oh snap! Look who Google thinks has funnier news than TheOnion.com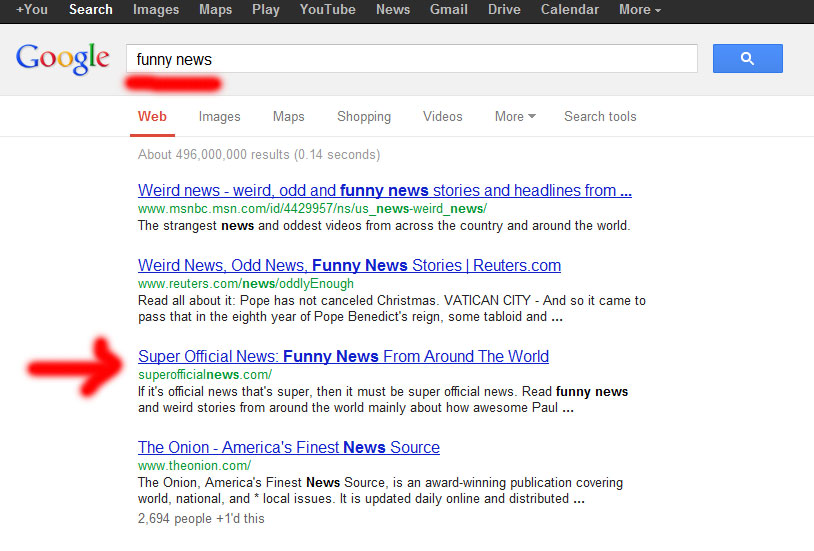 Bill Murray signs on for Ghostbusters 3! This movie will be made!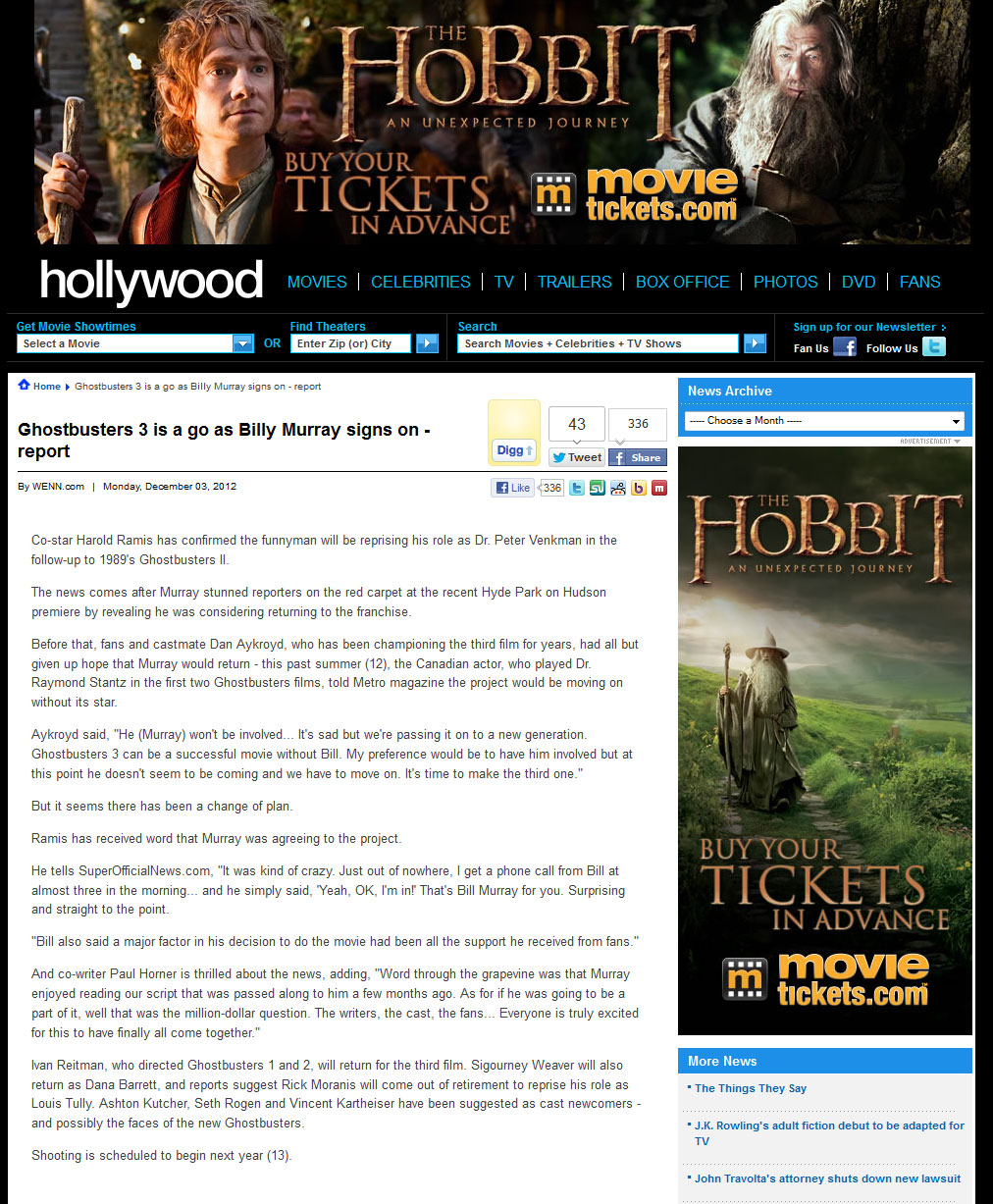 "But hey, you never know with Bill Murray! Maybe after seeing the excitement these articles generated, he'll decide to do it after all."
WIN | WIN | WIN | WIN | WIN | WIN | WIN | WIN | WIN | WIN | WIN | WIN | WIN
Now it looks like Bill Murray is not doing Ghostbusters 3  (sad face) and here (sad face)
UPDATE: 12/8/12 – Now Bill Murray could be in Ghostbusters 3
Sony doesn't want to confirm or deny my story that WENN wrote up from my hoax. I find it funny that Sony Corporation actually took the time to respond to a question about my hoax and refuses to say yes or no. That makes me so happy.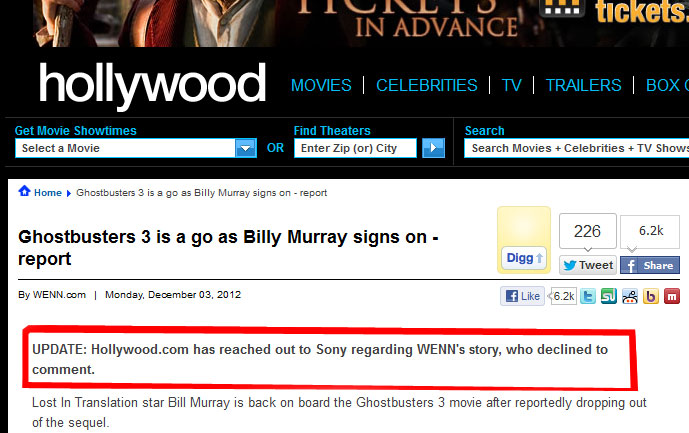 Paul Horner explains how this 'Bill Murray signing on for Ghostbusters 3' story ended up all over the internet, click here.

David Thorne from 27bslash6.com (my favorite writer and super hero on the internet) emailed me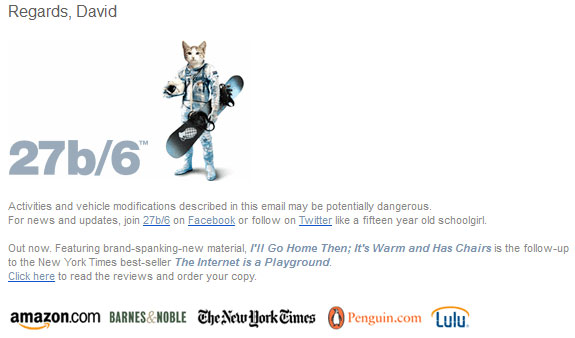 He said that he enjoyed reading my story I wrote about the guy who stopped a robbery by quoting Pulp Fiction and said I was a good writer. How cool is that?
Here's my story that David Thorne commented on:

What has two thumbs and has funnier news (according to Google) than MSNBC, Huffingtonpost, Reuters, UPI and The Onion? This guy!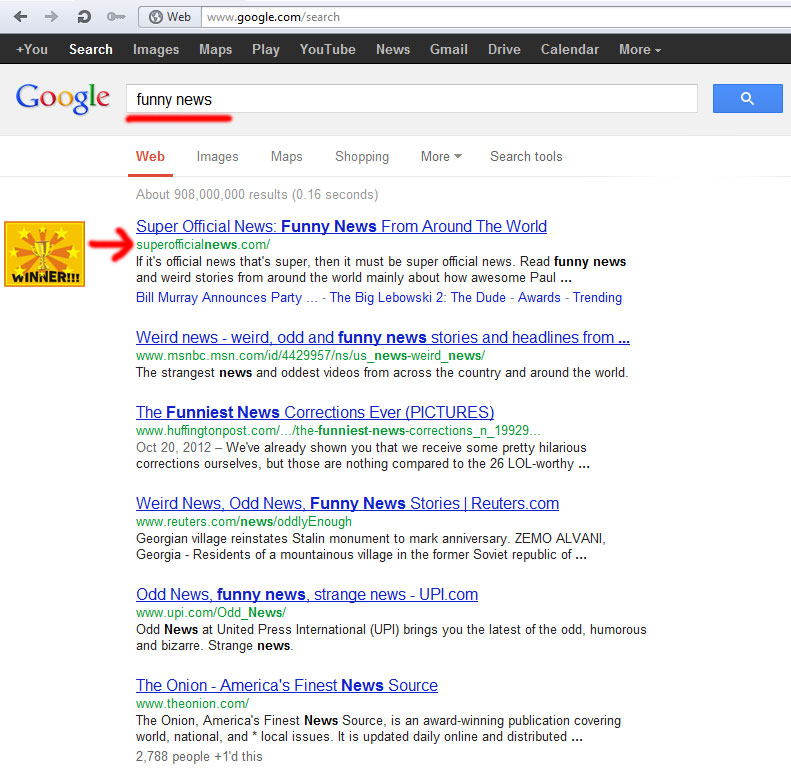 FYI – Out of 908,000,000 other "funny news" searches on the the internet. I rule this sh*t. Bow down minions!
P.S. I added the winner sticker there next to my site listing… but it's only because I am the winner, and I deserve a trophy or something. I think that's only fair.

Look what I won!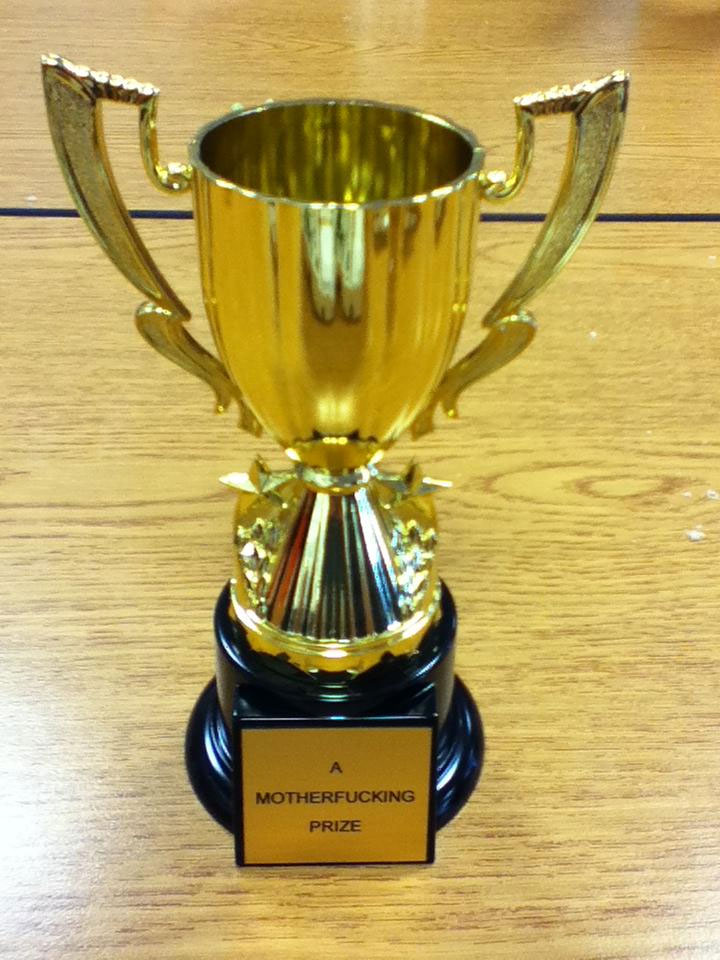 The awards that Super Official News has won just keeps adding up.

YES! HITTING ALL THE DEMOGRAPHICS ON THE INTERNET!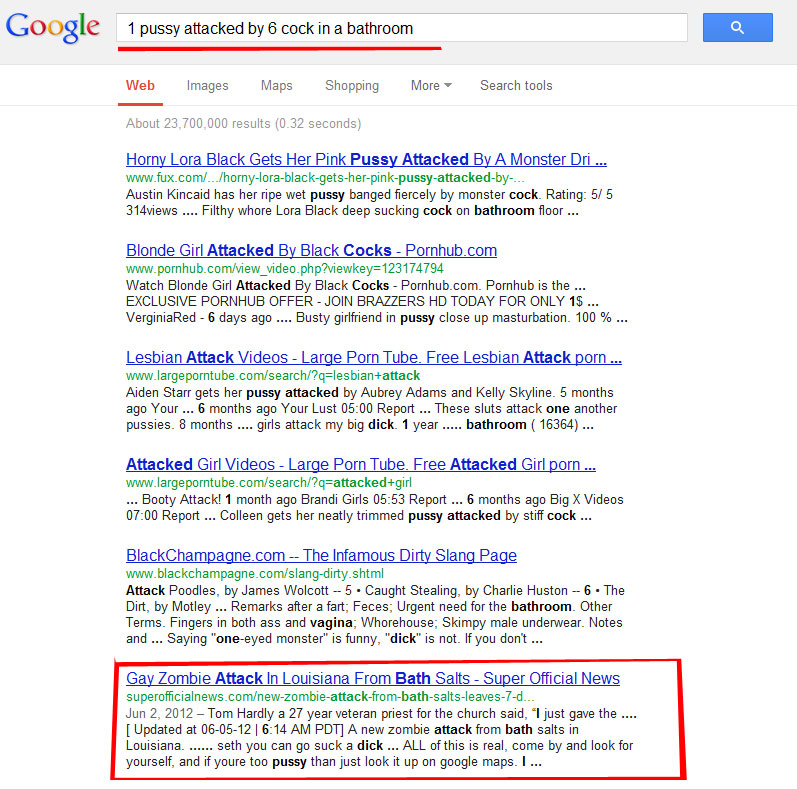 Closing in on the top spot for the 1 p*ssy attacked by 6 cock in a bathroom crowd! Booyah!
[Updated 01-13-13] Super Official News is excited to announce they have now claimed the top five spots on Google for the search '1 p*ssy attacked by 6 cock in a bathroom'. Our Super Official Action News Team will be keeping a careful eye on this and update you if the situation changes.

Banksy gets arrested; Identity revealed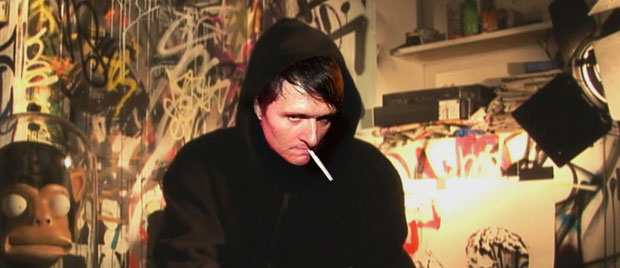 VIDEO: Fake Press Release Convinces Internet Banksy Was Arrested
> Original press release from PR LOG
WIN | WIN | WIN | WIN | WIN | WIN | WIN | WIN | WIN | WIN | WIN | WIN | WIN | WIN | WIN
Link to story, click here.

The Punjab Rape Festival
An excellent article written by By Brett M. Christensen from hoax-slayer.com
Quoting me in the article:
I've been getting emails from people saying that I should remove my story entitled, "The Punjab Rape Festival In India Begins This Week."

The point of the story was an activism piece to educate people about what is going on over there on a daily basis, because a lot of people don't know. I read everything I can get my hands on and every day there's another story about another horrible rape or murder of a young girl in India…. usually where the guy gets off, not being punished, or worse, where the victim is forced to marry her attacker.

So I wrote up the most exaggerated, ridiculous thing I could think of… it gets people to pass around the story and then question what's going on over there if they didn't already know. A simple Google search of "Punjab rape" brings up 100+ different stories of young girls getting raped, murdered, forced to marry the man who raped them… it's disgusting.

One of the other MAJOR factors for doing the story was collecting money for the women of India for schooling, clothes, help in leaving abusive situations. So, a few months ago I added this to the bottom of the story:

WANT TO HELP THE WOMEN IN INDIA? THEN DO SOMETHING!
Click here to learn more.

Anyway, that's the point of the story and I'm not pulling the article.
You can read the Punjab Rape Festival story here.

Fappy The Anti-Masturbation Dolphin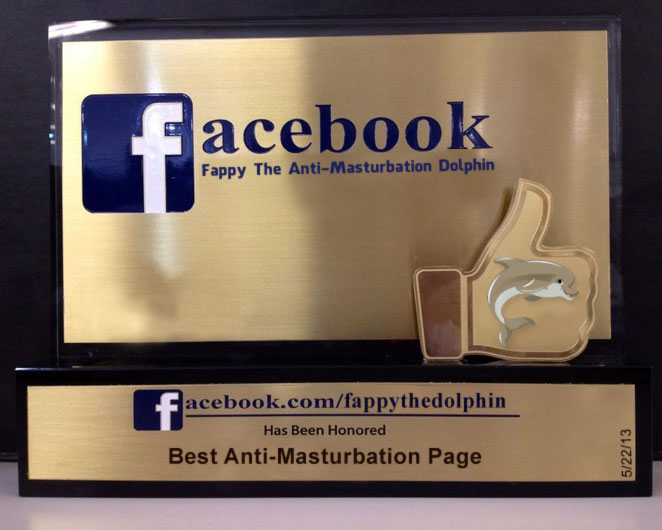 Fappy The Anti-Masturbation Dolphin and STOP Masturbation NOW focus on educating children about the dangerous consequences of masturbation and the benefits of genetically modified foods ~ Paid for by the Monsanto Company
Facebook Fan Page:
facebook.com/fappythedolphin
Stories on Super Official News: