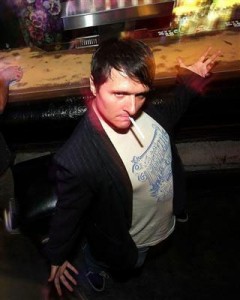 Bill Murray signing on to do Ghostbusters 3 was a story that I wrote on the 23rd of November, 2012. Some of the stories I write on Super Official News are hoaxes and others are complete satire, some are a little bit of both. Well, this was a hoax.
Bill Murray is one of my favorite actors and I think all around the coolest guy on the planet. He started off with SNL, Caddyshack and Stripes. Then after the success of 'What About Bob?' he took his comedic genius to another level with more meaningful films such as Groundhog Day, Rushmore, Lost in Translation, Broken Flowers and Moonrise Kingdom. He never sold out, unlike most of the people of his same generation. They started out on almost the exact same route as him but quickly sold out, switched to doing lame family movies and living boring lives. But not Bill Murray. Bill Murray doesn't have an agent. He crashes ordinary people's parties and get-togethers. He hooks up with super hot chicks and everyone loves him. He's Bill effin' Murray! Anyway, I know he'll never do Ghostbusters 3, so I did the only thing I could do, I wrote a story about him signing on to do the project. I even threw in a part in the story where he says his main reason he had decided to do the project was because of all the support he received on his 29 city party crashing tour (which was a hoax I wrote).
So, that's why I wrote the story. Here's how it went viral:
After I was done writing the story, I just Googled, "Submit news tip". Spammed out a couple sentences to the first 25-50 links about the story and… It never got picked up. My Big Lebowski 2 story took off right away, same with my Bill Murray Party Crashing story, among many others, but not this one, so I kind of forgot about it.
Then on December 3rd, suddenly Wenn.com decides to post my article about it and then Hollywood.com picked it up from there. My story had been floating around Facebook and Reddit for a while after I wrote it (I was getting a few thousand page views a day), maybe that's where Wenn.com got it from? Then once the legit source(s) picked it up, it just took off from there. Then I even went back to some of those same sources I originally gave the tip to from Google and instead of saying "SuperOfficialNews.com is reporting", I say something like "Hollywood.com is reporting", and then it just blows up even more from there.
I even changed the top of my story to make it more fun. It's like one big never-ending circle. Hollywood.com confirms through me and I confirm through them lol. The top part of my story now reads:
Hollywood, CA — Ghostbuster's fans around the world are celebrating as it has just been confirmed by Hollywood.com that Bill Murray has signed on to do Ghostbusters 3.
As David Thorne says, "The internet is a playground."
– Paul Horner