The Ass Press
Posted: 08/27/2012 12:00:14 PM PDT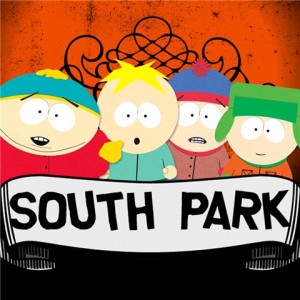 Culver City, CA — South Park fans around the world have one more reason to love South Park, literally. The creators of South Park, Matt Stone and Trey Parker, announced today they are launching a contest to show their appreciation to fans for all the love and support they have shown them over the years.
"It's been an amazing 16 years of creating South Park," says Stone. "We want to give something back to our fans because with out them, the show wouldn't be where it is today."
The 'WHY I LOVE SOUTH PARK' contest is simple says the show's creators. Simply write 1-3 paragraphs explaining why you love South Park. On December 25th, 2013 the top 1,000 entries will win a boxed set of all 16 seasons of South Park signed personally by Matt Stone and Trey Parker. The top 3 winners will receive an all-expense paid trip to South Park Studios to watch how the show is made and to meet Stone and Parker. The organizers of the event have setup a Facebook page to post your submissions located here.
Paul Horner who is a producer at Comedy Central says he supports what Stone and Parker are doing. "This is a great way for South Park fans around the world to get together and show their love for such an amazing show. I'm excited about this event and can't wait to see some of the submissions posted by fans."
South Park Studios says winners will be notified via their Facebook account on December 25, 2013.